Bahia Diving is a PADI 5-star Dive Resort and is part of Bahia Apartments & Diving, located directly at the bay of Lagun. Besides our dive center we also offer accommodations on several locations in Lagun, Curaçao.
Bahia Diving with its own adopted house reef is a certified 5-star Dive Resort and Dive School, according to all PADI standards, and our guests enjoy the highest quality level of service. Whether you need to rent some scuba gear, take a PADI course or have a guided dive, Bahia professional dive crew is ready to help you with your Caribbean scuba diving vacation.
Bahia Diving Curaçao
Dive with a smile! :-)
Learn to dive with Bahia Diving. We are PADI 5-star Dive Resort and provide excellent facilities for scuba diving courses with PADI Elite Instructors.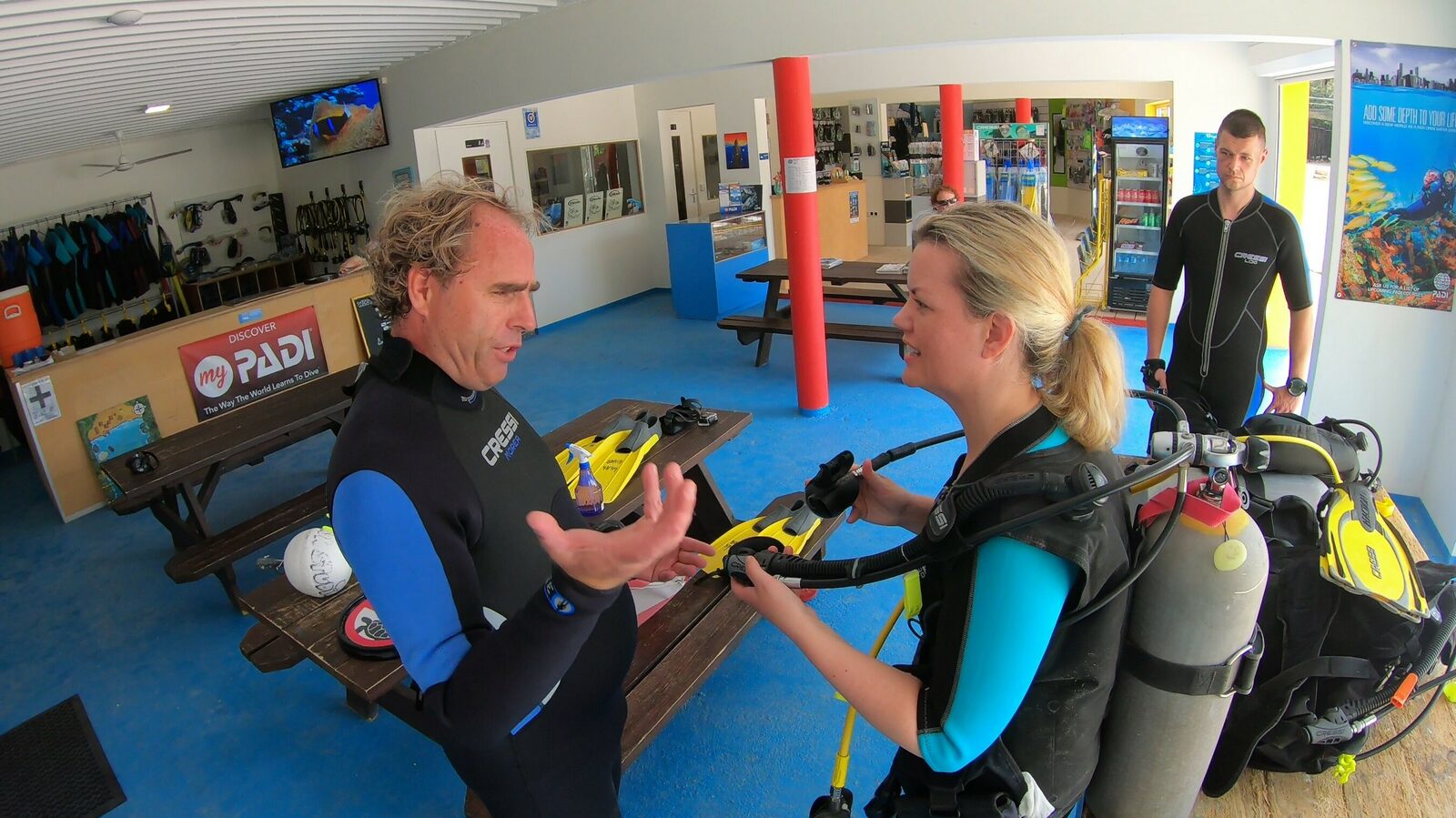 DISCOVER SCUBA DIVING
OPEN WATER DIVER
ADVANCED OPEN WATER DIVER
RESCUE DIVER COURSE
PADI DIVEMASTER
Ready to take your scuba skills to the next level? Learn easy shore diving navigation or improve your buoyancy control.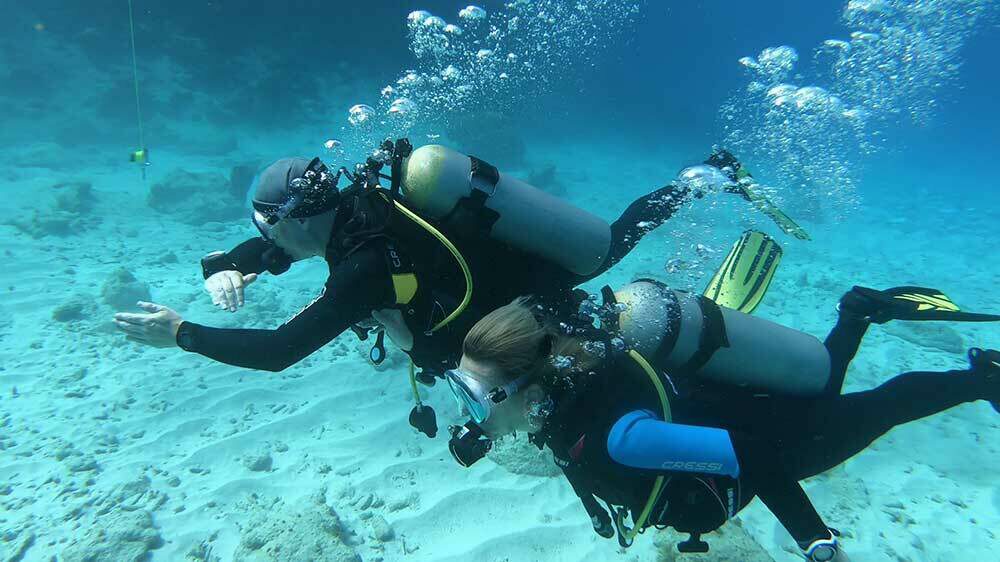 Take Your Dive Skills to Another Level
PEAK PERFORMANCE BUOYANCY
NAVIGATION DIVER
DEEP DIVER
WRECK DIVER
ENRICHED AIR NITROX DIVER
CORAL REEF CONSERVATION
SELF - RELIANT DIVER
Take a guided dive to explore the amazing West Coast of Curaçao. Starting with a guided dive at our housereef at Playa Lagun, we continue our underwater discoveries to other spectacular dive sites nearby. Book a two-tank shore diving trip and double the adventure. Guided Night dives at the housereef are packed with lobsters, squids, octopuses and other peculiar critters. Take a UV-light torch and make it an experience of a lifetime.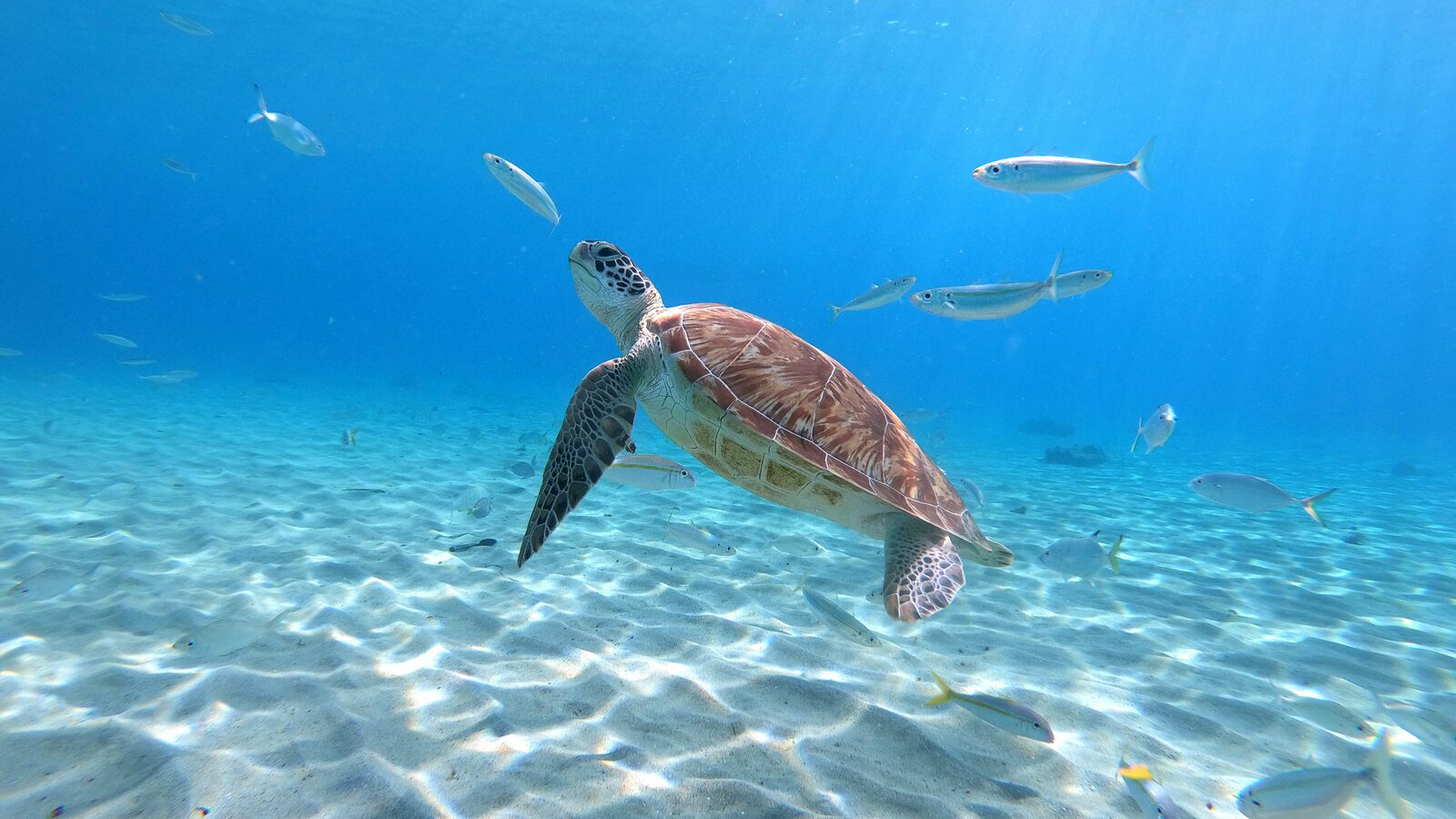 PLAYA LAGUN (NIGHT DIVES, LIONFISH HUNTING SAFARI, CORAL SPAWNING)
PLAYA JEREMI
KLEINE KNIP (KENEPA CHIKI)
PLAYA GRANDI/PISKADO
PLAYA KALKI (ALICE IN WONDERLAND)
STA MARTHA BAY (SOTO)
SUPERIOR PRODUCER (only accessible when there is no cruise ship at the mega pier)
TUGBOAT
DIRECTOR'S BAY
At Bahia Diving, you can rent any piece of equipment you need for a safe and enjoyable dive. From regulators and BCD, to dive computers and safety marker buoy. Have your own equipment and just need tanks and weights? We offer you Scuba Tanks Cards deals starting from 6 to 50, depending on your and your dive buddies needs throughout your vacation. Long-term equipment rental deals are available. Ask our crew for details and/or any season's specials.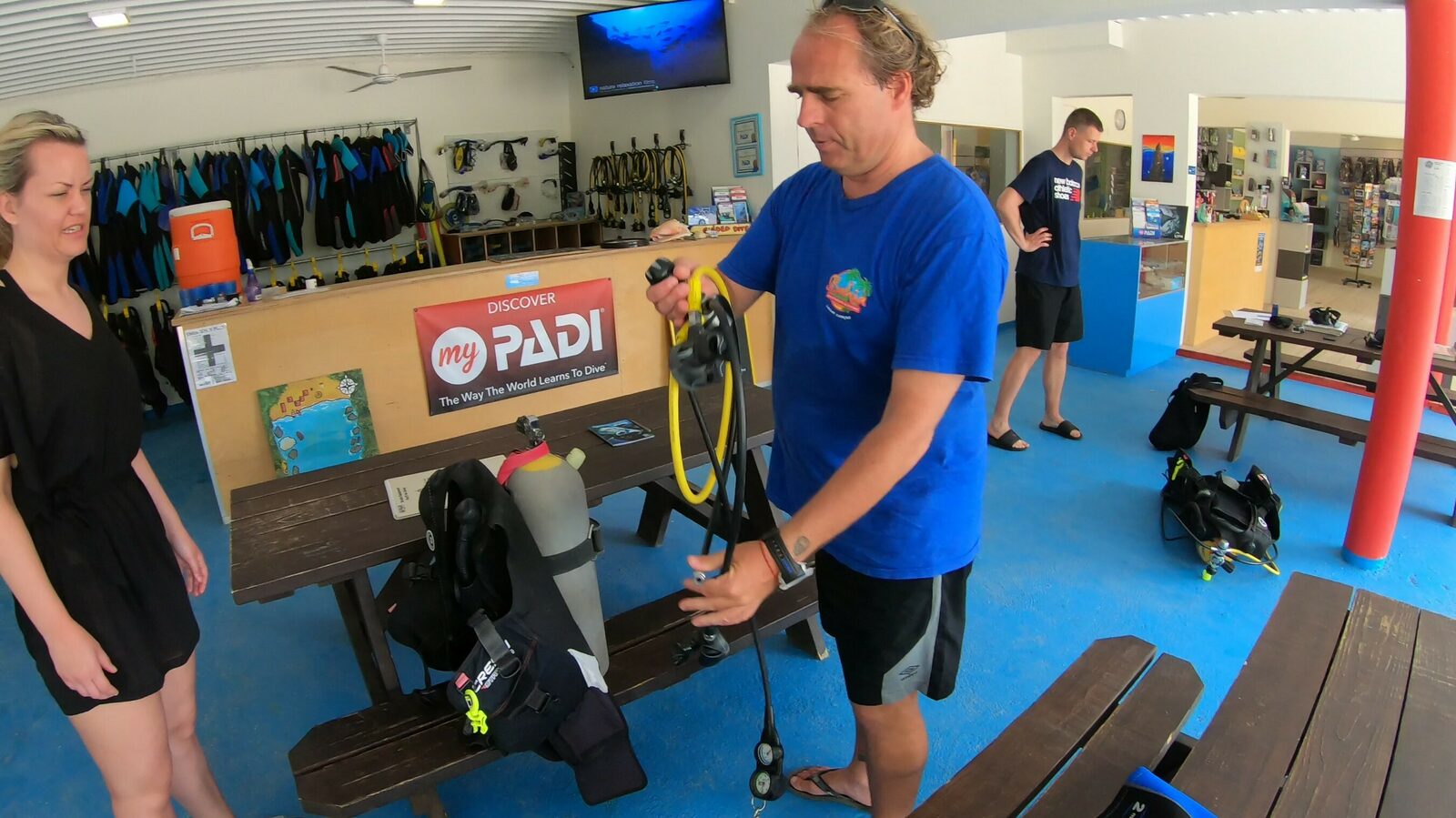 Scuba Diving and Snorkeling Equipment
COMPLETE DIVE SET + TANK
MASK + SNORKEL + FINS
BCD
REGULATOR
WETSUIT
TANK + WEIGHTS
SAFETY MARKER BUOY
DIVE TORCH
DIVE COMPUTER
Sleep, Dive, Eat, Relax, Dream in Paradise
Bahia Apartments and Diving offers you great Sleep, Drive & Dive Packages for your Dutch Caribbean dive vacation. Book dive deals online via our website or check for season specials on spot upon arrival. You can access the reef at Playa Lagun directly from Bahia Apartments & Diving, and it is just a short surface swim away. Can you imagine a vacation so perfect?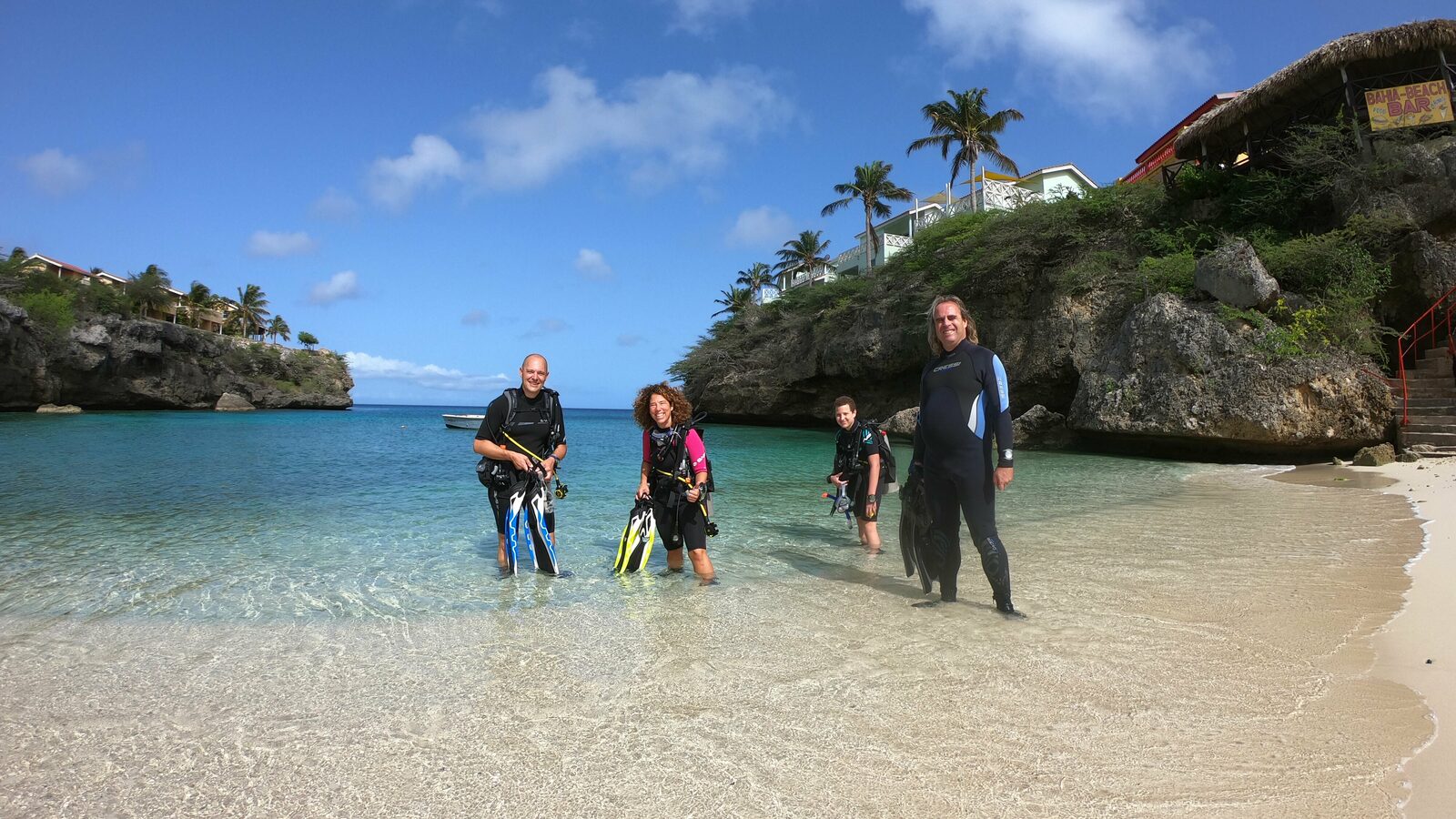 DIVE DEALS AT BAHIA DIVING
ACCOMMODATION + CAR RENTAL + DIVE EQUIPMENT RENTAL + TANK CARD
ACCOMMODATION + 3 GUIDED DIVES INCLUDING EQUIPMENT
ACCOMMODATION + 5 GUIDED DIVES INCLUDING EQUIPMENT
ACCOMMODATION + UNLIMITED AIR & WEIGHTS
ACCOMMODATION + PADI COURSE OR SPECIALTY
PADI AWARE Dive Against Debris®
We, at Bahia Apartments & Diving, are committed to protecting our environment and our Adopted Dive Site Playa Lagun. We organize a cleanup event every first Saturday of the month under the PADI AWARE's flagship citizen-science program, Dive Against Debris® which empowers scuba divers to remove marine debris from the ocean and report data on the types, quantities, and locations of materials collected.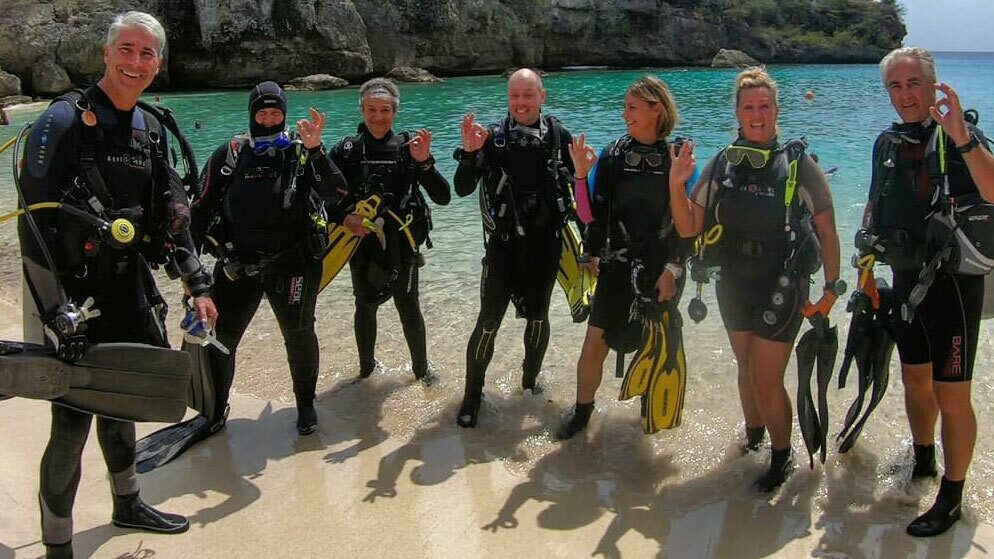 Don't let your dives go to waste! Grab your mesh bag and scuba gear and let's do a reef cleanup at Playa Lagun. Join us in our efforts to keep the reefs of Curaçao clean and volunteer for a Dive Against Debris® with Bahia Diving. FREE Tanks are provided for this event by Bahia Diving.